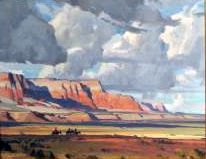 Bischoff's Galleria has a large selection of original paintings. Bischoff's is proud to present a collection of G. Russell Case paintings. We will be having a show for Russell in March. Watch our website for more information. Among other artists, we carry artwork by Harrison Begay, Andy Tsinajinnie, DeGrazia, Lon Megargee, Louis de Mayo, Stan Natchez, and other Native American and western artists. Please feel free to email us any questions and thank you for visiting Bischoff's Gallery.
Paintings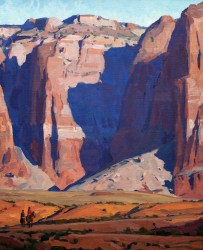 Riders of Canyon de Chelly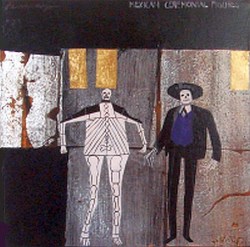 Mexican Ceremonial Figures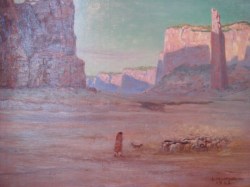 Canyon de Chelly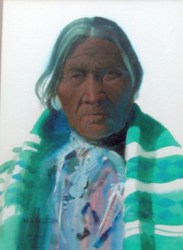 Native American Portrait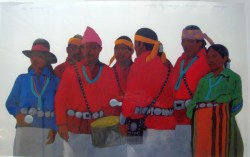 "Study of Navajo Ceremonial Group"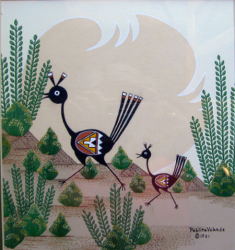 Roadrunners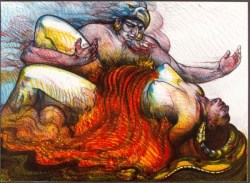 "Air, Earth, Fire, Water"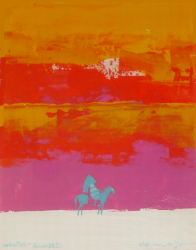 "Winter Sunset"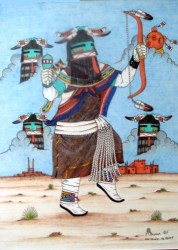 Heoto Mana Kachina Painting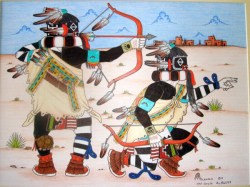 Left Handed Kachinas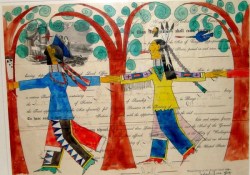 "The Men Celebrate Peace"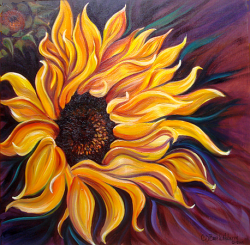 "Good Morning Sunshine"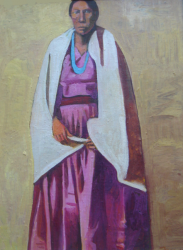 Portrait of a Navajo Woman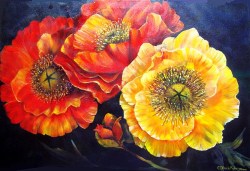 "Dancing Poppies"