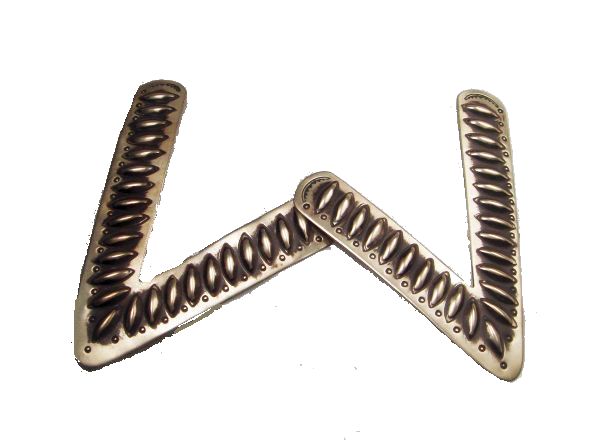 J699 Collar Tabs
Navajo Collar Tabs
Description
Vintage silver repousse collar tabs. Collar tabs were used as a decoration on blouses. These corners are ¾" wide and 3 ¾" and 3 ¼" in length, forming a decorative edge on the blouse collar.
About the artist
Old Pawn or Vintage Jewelry
For collectors of Native American antique/vintage/old pawn jewelry, the emotional attraction and value of the old pawn is that it was once owned, appreciated, worn, and used by Native American Indians. It is as an intimate relic of a people and a culture that is slowly disappearing into history.